Community Health Assessment (CHA) & Community Health Improvement Plan (CHIP)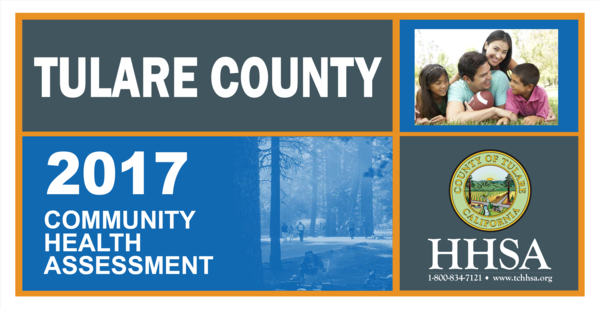 Starting in the fall of 2015, the Tulare County Health & Human Services Agency's Public Health Branch has partnered with almost 90 representatives from an array of public agencies, nonprofit organizations, businesses, and numerous residents to gain insight on issues impacting county residents' health and well-being. As a result of this collaboration, we are pleased to publish the Tulare County Community Health Assessment. This report provides an in-depth, comprehensive look at the state of health in Tulare County.
Tulare County Public Health has also collaborated with community partners to prioritize health issues and to develop and implement a community health improvement plan, which will serve as a roadmap for the Agency and community to begin to address some of the health issues described in this report.