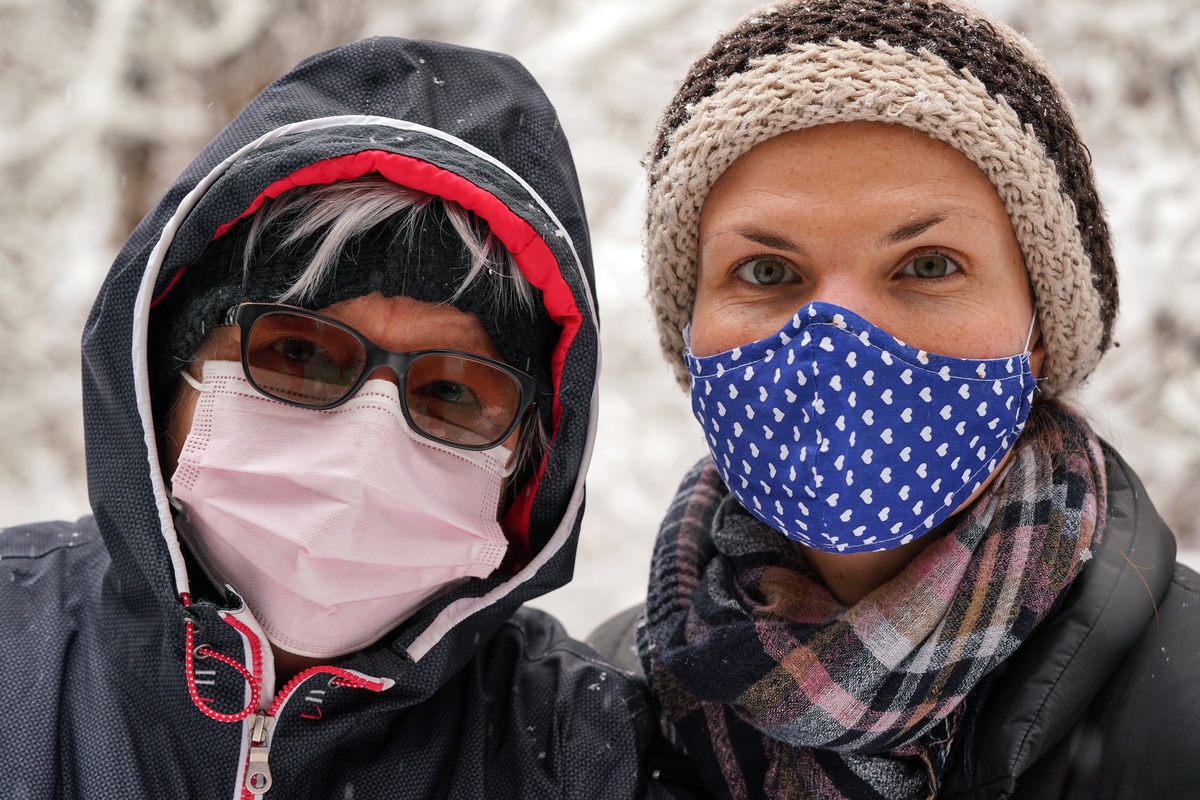 Our local hospitals are overwhelmed with high numbers of patients with winter respiratory illnesses right now. Doing our part to prevent severe illness helps support our community hospitals so they are best able to care for us when it is most needed.
As a reminder, we often can get exposed to respiratory viruses from those closest to us—so it is important that everyone take precautions this winter to keep the entire family healthy, especially if you or someone in your home is at higher risk for severe illness.
If you or a family member are sick: It may be COVID-19, flu, or another virus like RSV.
Many times this can be managed at home, getting evaluated as needed at your clinic or remotely with a telehealth provider—this helps keep our ERs open for emergencies.

S

ome people are at risk for severe illness and may need extra precautions: Babies, children under 5, older adults, and persons who are pregnant or have health conditions (asthma, heart problems, a weakened immune system, or other health risks).
For sick babies and children, Valley Children's recommends to stay home and call your pediatrician unless your child has symptoms that may need emergency care such as:
Trouble breathing (see video below

to learn what breathing difficulty can look like in babies)

Difficulty keeping fluids down

Trouble staying alert or waking up

Blue-colored lips or face

Persistent chest pain or pressure
Stay home (away from others), test for COVID-19, and get treated if the test is positive.
Most adults with mild or moderate symptoms should get treatment ASAP to prevent severe illness. The pills work by stopping the virus from multiplying in your body, which may help you test negative sooner and lower the risk of long COVID symptoms.

If you test positive, call your doctor or get a free COVID-19 telehealth visit with Sesame Care

online

or via phone at 833-686-5051.

Insurance covers store-bought COVID-19 tests every month, and free COVID-19 testing is also available in

multiple locations

throughout Tulare County.
If you test negative for COVID-19 or still need care:
Call your clinic if you have one, especially if you are at higher risk for severe illness.

If you don't have a doctor or clinic: Try urgent care or a nurse advice line and telehealth to get evaluated without leaving your home—often the same day (many insurances have telehealth or nurse advice lines included; some services like Sesame Care offer free or low-cost visits online).

Go to the ER or call 9-1-1 if you feel you are experiencing a medical emergency, such as trouble breathing, confusion, or chest pain.
Keep up general winter illness prevention to protect your entire family:
Get vaccinated for COVID-19 and flu, especially if you or a family member is at higher risk to get severely sick (note: there is no vaccine for RSV).

Wash your hands often, and clean commonly touched surfaces at home.

Wear a mask indoors around others, especially if you or a family member is at higher risk to get severely sick.

If you are sick, stay home; isolate from others at home, and wear a mask if you cannot.

Get treated early to prevent severe illness, especially if you are at higher risk.
Where to Find More Health Information

California Department of Public Health (CDPH)
Visit

myturn.ca.gov

or call 1-833-422-4255 for vaccine appointments and walk-in clinics.

Valley Children's Healthcare

American Association of Pediatrics

Centers for Disease Control (CDC)