Monkeypox (Mpox) in Tulare County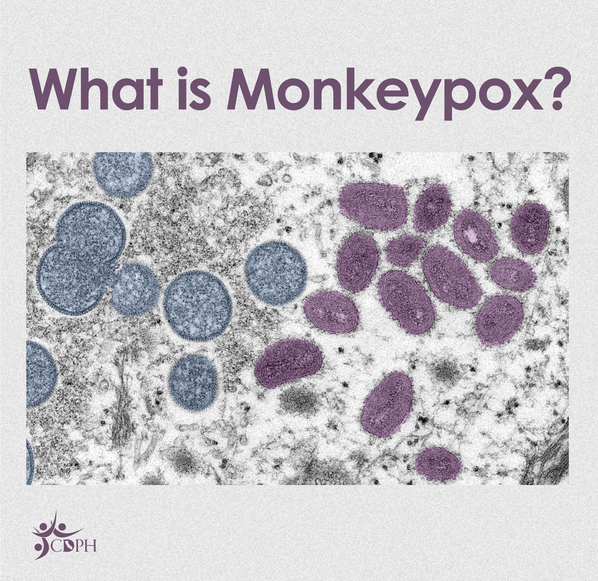 To schedule an appointment for the Mpox vaccine call (559) 685-5725
or email phimmunizations@tularecounty.ca.gov

Monkeypox (Mpox) is a rare disease, similar to smallpox (but milder), that can spread from infected humans, animals, and materials contaminated with the virus – though not easily. Mpox can cause flu-like symptoms and distinct rash, lesions, and bumps on the body. However, the risk of getting Mpox is currently very low.
Mpox is spread by close personal contact with someone who has symptoms or by touching contaminated items. It's important to be on the lookout for any symptoms that suddenly appear, like rashes or sores on the face, hands, feet, butt, and genitals that may be accompanied by a flu-like illness. These rashes can be bumpy or fluid-filled on parts of the body or may be limited to one part of the body.
If you have symptoms of Mpox, isolate from others and contact a health care provider right away to get checked. Talk to your provider if you have any questions about your health, including a new rash.
While anyone can get Mpox, the Mpox outbreak is an evolving public health emergency. CDPH closely monitors monkeypox transmission in the U.S. and California to ensure rapid identification of cases and appropriate care for them and their close contacts.
Video courtesy of UC Davis Health
What is Monkeypox? Symptoms, Transmission, and Vaccination Questions Answered

Kaiser Family Foundation: What is Mpox?

CDC: 5 Things Sexually Active People Need to Know About Monkeypox
Related Documents & Links