Donna Ortiz, Agency Director (HHSA)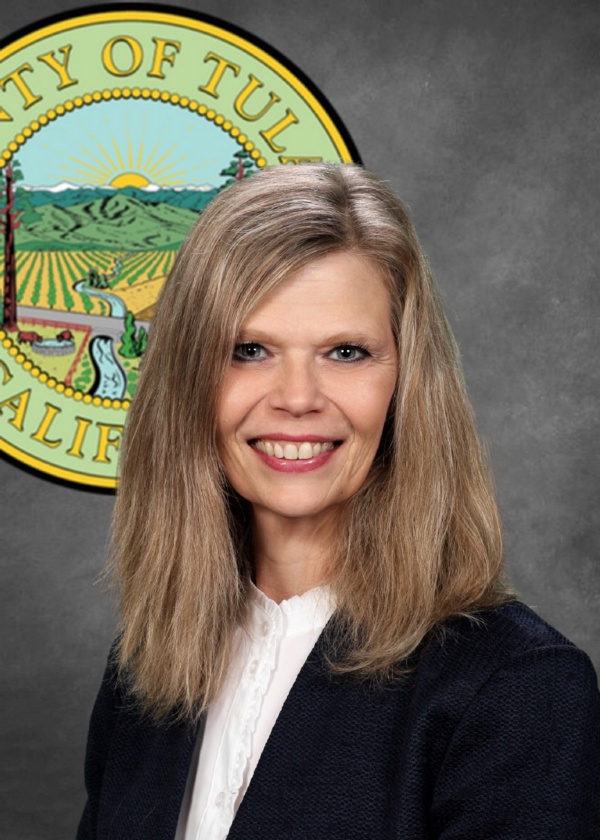 The Tulare County Board of Supervisors has appointed Donna Ortiz as the Agency Director for Tulare County Health & Human Services Agency, effective October 23, 2022.
"Donna is an excellent choice for the HHSA Director position," stated Board Chair Eddie Valero. "Her long-standing commitment to public service with HHSA, combined with her organizational knowledge and focus on whole-person care will greatly benefit Tulare County Health & Human Services Agency."
Donna has over 28 years of experience working in public service. She has worked in a leadership role within the Human Services branch overseeing TulareWORKS and previously served in the capacity of the Director of Mental Health and Substance Use Disorder programs. Donna brings a wealth of knowledge and experience assisting her in developing and implementing an array of programs and services that provide safety net and healthcare supports serving children, families, and individuals. She is involved and committed to addressing homelessness here in Tulare County and values internal and external partnerships. She strongly supports treating the whole person through a coordinated care delivery model and her goals and objectives aligns with the agency's vision of "Healthy children and adults, supportive families and thriving communities."
Donna stated, "What an honor and a privilege it is to be chosen to serve as director of the Health & Human Services Agency. I am grateful for the opportunity and appreciate the confidence the Board has in my abilities to oversee the agency. I look forward to continuing to build upon our past successes with our collaborative partnerships, and I am committed to serving the community with care, compassion, and respect."
CAO Jason Britt stated, "I look forward to working with Donna in her new role. Her experience, leadership ability, and expertise will serve this county well."
Donna holds a degree in Human Services with an emphasis on sociology. The Agency Director salary will be considered at the Board of Supervisors meeting on October 18, 2022.