What is the Community Care Coalition?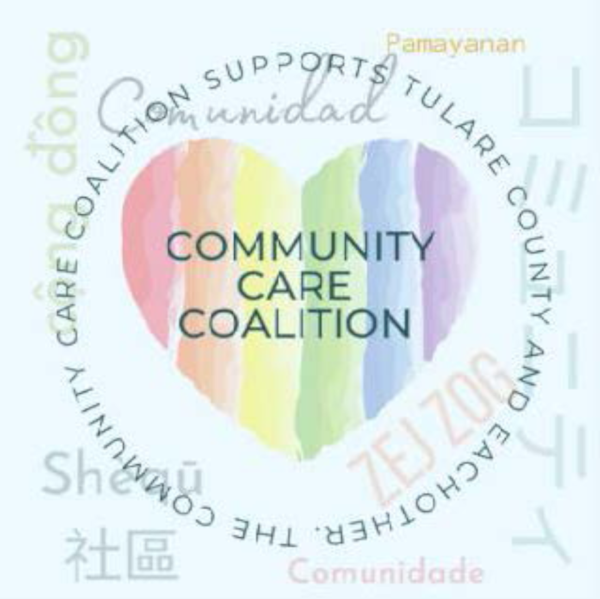 The Community Care Coalition (CCC) was established in April of 2020 in response to the COVID-19 pandemic to address the need to combine resources, response, and planning efforts throughout Tulare County. The CCC is made up of over 50 partner organizations, located both in and outside Tulare County, who are engaged and committed to focusing on coordinated service-delivery efforts to identify and meet the diverse needs of Tulare County's communities. The partners are inclusive of the spectrum of services ranging from multiple County departments, health care, education, community-based organizations, and nonprofits.

The CCC has assisted in response efforts and planning on items such as Healthy Harvest (Housing for the Harvest), outreach and distribution related to rental/mortgage and utility assistance, testing and vaccine efforts, ongoing community education on supportive services, food assistance/distribution, and PPE and household necessities. Moreover, the CCC assisted with family support opportunities such as parent groups, awareness efforts related to COVID-19, ongoing community resources, integrated referrals, and coordinated response efforts that allow for the leveraging of available resources across the CCC partners to fill gaps were identified.

This coalition, while created as a response to COVID-19, is anticipated to continue to support ongoing COVID-19 effects throughout Tulare County, implementation of California Advancing and Innovating Medi-Cal (CalAIM), efforts on ongoing resources and community providers, and is targeted toward a continued coordinated care approach. This team of amazing partners is dedicated to collaboratively serving the needs of the residents from the most populated to the most rural areas of Tulare County.

The Community Care Coalition can be followed on Facebook by searching Community Care Coalition or @tularecountyccc. Questions for the CCC or ideas for future informational townhall sessions can be emailed to asktularecountyccc@gmail.com.